Coffeeshop Bike Tour
Watch out folks! Bikes, trams, buses and cars come from everywhere! This is Amsterdam, and you need to keep your wits about you at all times. Amsterdam is renowned all over the world for its relaxed approach to coffeeshops, allowing visitors and residents to smoke cannabis freely. The Netherlands has approximately 17 million residents and around 18 million bikes. We are proud to offer you our Coffeeshop Bike Tour.
Amsterdam is one of the most bike-friendly cities in the world, but we strongly recommend you to come with us. Biking through busy streets and weed do not mix in a crowded city. Therefore, why not let us help you safely navigate through the hectic streets with a local guide who knows how and where to bike, always  ensuring your security.
We know all the little spots off the beaten tracks, the hidden gems that will supply you with the best weed for less euros. Most tourists only see the coffeeshops downtown, but with about 170 coffeeshops in Amsterdam (formerly 400 in total) we have sniffed out high-quality coffeeshops with more competitive prices than the ones you'll find downtown.
We kick off our 3 – 4 hour (weather permitting)   bike tour with a look at the history of the coffeeshops in Amsterdam. It all started in the East, and that's where we commence our Coffeshop Bike Tour!
– 10.00 am & 14.00 daily
– 3 to 4 hours duration PRIVATE tour
  – €37.50 per person
– Excluding bike rent (€ 12,50,- per bike)
Details
Your multilingual, Amsterdam-born guide will show you the best coffeeshops in Amsterdam outside the city centre. We will meet in the east of Amsterdam, which will also be our finishing point. The meeting point for the Coffeeshop Bike Tour is Muiderpoort railway station (in front of The Mirror building at the Oosterspoorplein railway station exit).
Be prepared to witness:
The first coffeeshop in Amsterdam (location) and it's history

Several famous coffeeshops, and also some old school ones that have been supplying hash and weed to locals for years.

Meet and great coffeeshop owners and real Amsterdam locals.

Refreshments in Amsterdam best coffeeshops.

The place where Johan Cruijff (Holland's best football player ever) was born. Johan´s house is not related to coffeeshops but we don't want you to miss this special place of Amsterdam's finest sportsman. And besides, everybody loves football!

We will chill out in Amsterdam´s greenest park, also famed for being the Cannabis Liberation park.
Book the Coffeeshop Tour today if you are enthusiastic about Amsterdam coffeeshop culture, with its open-minded people and legends, and are curious about what else to discover away from the centre. Please note that we are very conscious of bike safety. We are committed to showing you the best places, educating you on our world's famous coffeeshops and giving you a wonderful, unforgettable experience, all in a safe way.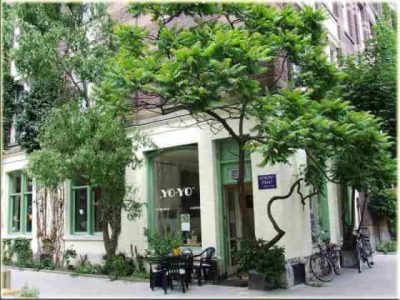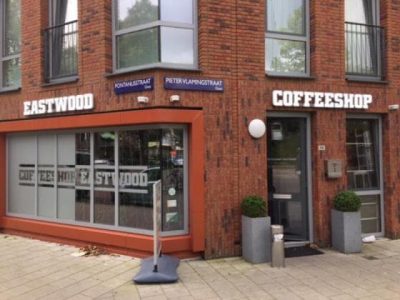 Coffeeshop Bike Tour Meetingpoint
The Coffeeshop Bike Tour meeting point is in front of The Mirror building at Amsterdam Muiderpoort railway station (Oosterspoorplein exit). After a short meet and greet, our small group will saddle up and hit the road.
For the full address details, please refer to Google maps at the bottom of this page.
The history of coffeeshops
Where did it all start? What was it like at the end of the sixties? Where was Holland's first coffeeshop? Was it in Amsterdam? Book The Coffeeshop Bike Tour today to discover this and much more!
Where do the celebrities sleep (and get high)?
Everyone, from the rich and famous, nomads, office workers, travelers and regular people love Amsterdam! Do you know that Amsterdam boasts the most diverse inhabitants in terms of nationalities? That makes Amsterdam one of the most cosmopolitan cities on the planet. In this tour we reveal high society, showing you where the rich and famous stay and get high.
Amsterdam best coffeeshops
You will see a variety of coffeeshops in the Eastside. What are the best coffeeshops with most competitive prices? We will take you for a real meet and greet with an authentic coffeeshop owner. What makes a coffeeshop different from the rest? What's their unique selling point? Meet real Amsterdam locals while having your cup of coffee, and listen to legends from the past.
Amsterdam's greenest parks
We will bike through two beautiful green parks. One of the parks is Amsterdam's most lush and green area: this is the Cannabis Liberation Day park, full of history.
Coffeeshop Rules.
Why does the government sometimes decide to close a coffeeshop?
We tackle the coffeeshop conundrum: how is it possible that a coffeeshop can sell weed and hash, but not legally purchase it?
We aim to solve the backdoor policy, and we will also have time for nice to knows.
Amsterdam Coffeeshop Bike Tour
Start your adventure now
The Amsterdam Coffeeshop route highlights
Get the best views of the coffeeshop tour Amsterdam.