Coffeeshop Walking Tour
Why take the Coffeeshop Walking Tour? Well, the easiest way to do a coffeeshop tour in the centre of Amsterdam is by foot. The streets are vibrant and you will see things you won't see with other methods of transport. Some streets in the centre have up to 4 or 5 coffeeshops. Because most of the tourists stay in the centre, prices are normally higher than other parts of the city. If you want to experience the authentic coffeeshop vibe and are curious about Amsterdam's coffeeshop culture, the Amsterdam coffeeshop walking tour is a great way to learn more about the world's leading city of the liberal cannabis culture.
We will educate you on coffeeshop rules, what is permitted and what it not, where the coffeeshops get their wares from (it's prohibited to purchase, not to sell), decriminalization, the history of coffeeshops, a meet and greet with a coffeeshop owner, Dutch weed-growing techniques and many more nice to knows. If you are into the liberal Amsterdam culture, this coffeeshop walking tour will help you understand why the Dutch are friendly, progressive and open-minded people.
– 10:00 and 14:00 daily
– 3 hours duration PRIVATE tour
  – € 100,- fixed for 1-4 pax (>4 pax, € 25 per person)
Details
Your Amsterdam-native Coffeeshop Walking Tour guide will show you the best coffeeshops in the centre of Amsterdam. We will meet at Nieuwmarkt in front of the entrance of Cafe Restaurant in De Waag. That's where we finish the tour as well. 
You will see these highlights:
A small (hidden) coffeeshop


Amsterdam's most famous street which had a major hard (and soft!) drugs problem in the early eighties

A new style coffeeshop with merchandise discounts

The world's largest coffeeshop

The house (place of birth) of one of Freddy Heineken´s (Heineken beer) kidnappers in 1983

Refreshment stops in Amsterdam´s best coffeeshops

Meet and greet coffeeshop owners and authentic Amsterdam locals
So if you are into Amsterdam coffeeshop culture with its open-minded, progressive people and are curious about the history of coffeeshops and its liberal culture, book the Coffeeshop Walking Tour today. Let us show you a good time, and learn as you walk!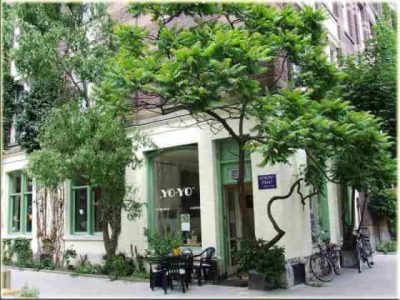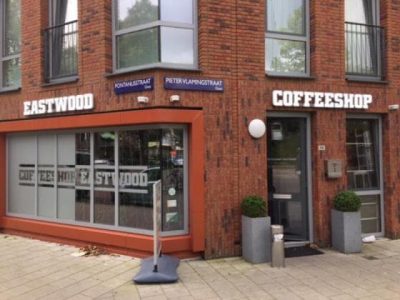 Amsterdam Coffeeshops Culture
The meeting point is in front of the entrance of restaurant "In de Waag"  at Nieuwmarkt (Chinatown near the Redlight). Please be there 10 minutes before the tour starts.
For the full address details, please refer to Google maps at the bottom of this page.
The history of coffeeshops
From Nieuwmarkt, it's a short walk to our first (hidden) coffeeshop stop, where we will stop for refreshments and a short group introduction.
We will inform you about the history of coffeeshops before we commence our walking tour.
Old school soft/hard drugs problems
We will walk through one of Amsterdam's most famous streets. This is where Surinamese gangs used to rule the streets, dealing heroin and cannabis.
Back then, Amsterdam also housed many Vietnam war veterans from the US doing drug experiments. How did Amsterdam tackle the problem of heroin on the city's streets?
New Style coffeeshops
We show you the new style coffeeshop that resembles a franchise chain. They all have the same look and feel.
The world's biggest coffeeshop is in Amsterdam
With more than 500 seats, this is the biggest traditional coffeeshop in the world. Founded in the eighties, it is wildly popular with visitors from all over the world.
Coffeeshop Rules.
We will inform you about the standard coffeeshop rules. Amsterdam currently has about 170 coffeeshops. Back in 1993 that number was approximately 550. What has changed since that time? Learn about the decriminalization of these establishments, how weed is grown in the Netherlands and many more nice to knows.
Amsterdams most famous coffeeshop street
We will take you on foot through Amsterdam's most famous coffeeshop street and give you the full lowdown.
The Jordaan
Amsterdam's most famous area, the Jordaan, with a wealth of coffeeshops. Amsterdam's biggest criminal was born here! Let us show you where. You won´t believe your ears when you hear the guide's full story – the truth is sometimes stranger than fiction!
End of the tour.
A lot of famous Amsterdam artists were born in De Jordaan. Most of them have passed on, but we should take a moment to recognize their significance to the city of Amsterdam. We show you their statues and stories, just a stone´s throw from the houseboat museum.
Coffeeshop Walking Tour Amsterdam
Start your adventure now
The Amsterdam Coffeeshop walking route highlights
Get the best views of the coffeeshop tour Amsterdam.